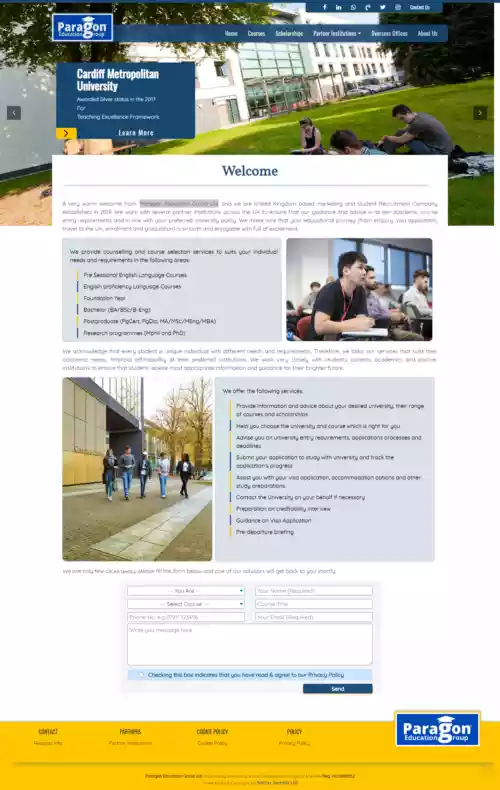 Paragon Education Group is a newly established international student support consultancy firm to promote and market UK Higher Education Institution courses offered by universities across the country.
They offer advice and guidance to the high calibre and quality students from around the globe for the University of Bedfordshire, Coventry University, University of Hertfordshire, De Montfort University and Cardiff Metropolitan University.
Newly established, Paragon Education Group approached us to build a website that was compliant according to GDPR guidelines and would help them to stand out as a student support consultancy. They had many requirements for us to incorporate as part of this website project. This included adding information and relevant links for all universities. They requested having a section that allowed students to apply for admission at universities that were listed on their website.
They stipulated that different universities could be added to the administration panel. The client wanted to add extra information and relevant links for all Universities.

In addition to these requirements, the client asked for a contact us form to be drawn up which would be diverted to their help section should the students require any assistance.
Finally, the client requested that we create an SEO-friendly and mobile-compatible website.

Now that this project has been completed, each part of the web design, in every section, provides clear-cut paths for the students to learn more about this organization as well as give the students access to their resources.