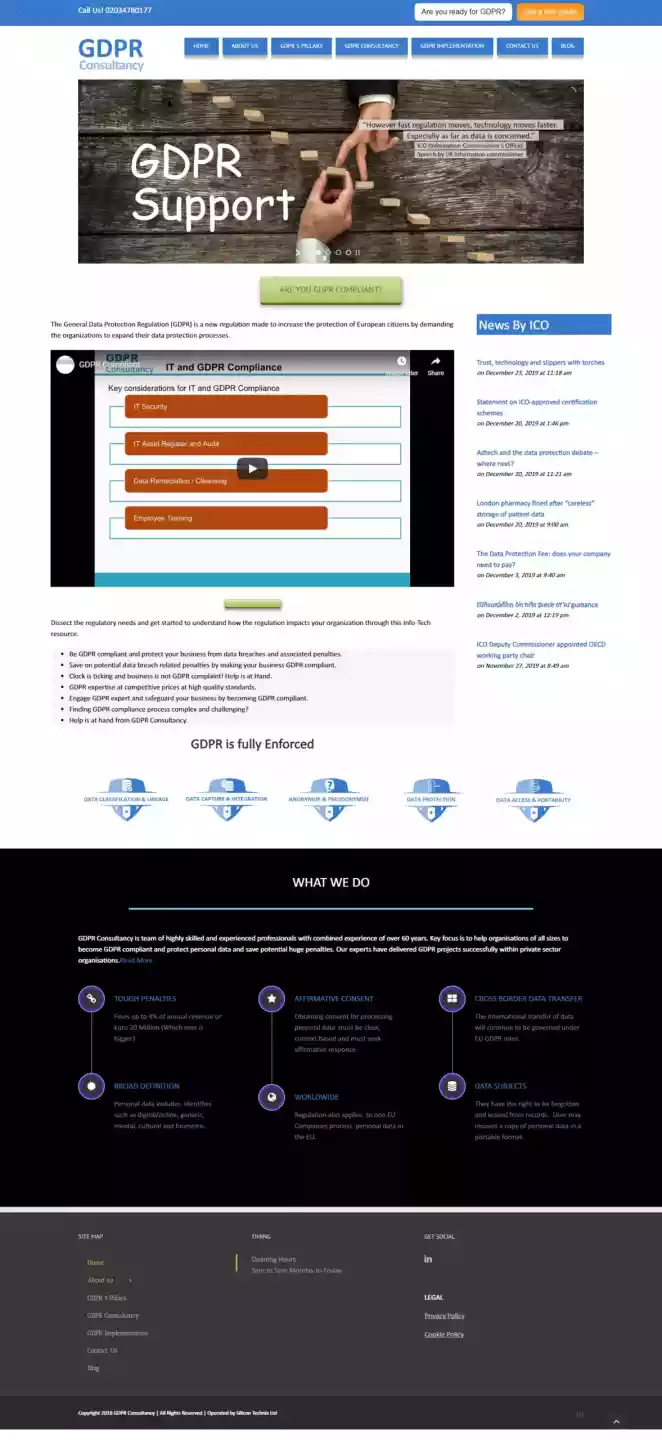 GDPR Consultancy consists of a team of highly skilled and experienced professionals with a combined experience of over 60 years. Their experts have delivered GDPR projects successfully within private sector organisations by ensuring that they practice GDPR principles as prescribed by the Information Commissioner's Office. GDPR Consultancy offers a combination of flexible services including, GDPR Training, GDPR Consultancy, and GDPR Gap Analysis.
Our client approached Silicon Technix intending to have a service-oriented website built for providing GDPR Consultancy. They required the website to be compliant according to GDPR guidelines and also needed it to be an SEO friendly website as they wanted to carry out their own SEO at a later stage. This website also needed to be responsive as well as designed to be mobile compatible and required it to be viewed on all the different mobile devices.
We created a 'Contact' functionality for their potential customers which would also help to drive conversions. The content strategy was done to provide a powerful message as to what GDPR was by using simple but modern descriptions. We provided our client with lateral navigation opportunities between products, blog posts and gain a quote from the sales department.