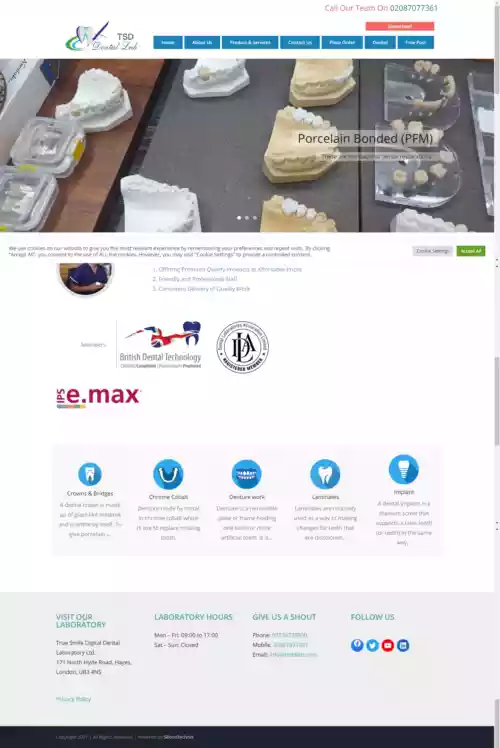 Established in 2010, TSD Laboratory is a London based company which provides high-quality dental laboratory services to a nationwide customer base.  With an experienced and knowledgeable team of people who are available to serve our clients effectively, they offer expert technical support and advice on treatment planning, materials and techniques to dental practices.
The existing website had predated responsive standards and needed a thorough reworking to bring the website up to date so it would become responsive on all devices so it could be viewed on all mobile devices. The client also wanted to engage more by showing their services online to Dentists within the London area.
Secondary requirements included reviewing and updating their price list for all of their services and well as ensuring that the site was compliant according to ICO, GDC and CQC guidelines.
We follow the guidelines and Standards set by GDC, CQC, BDA, NHS, and ICO, ensuring your practice operates professionally and in full compliance with all regulations.