M&S Bright – Teeth Whitening UK
Surrey Dental Practice is a modern dental practice based in Guildford. They have a team of friendly dentists dedicated to providing you with the highest quality, personalized dental services at affordable prices. They are experienced in all aspects of dentistry including General Dentistry, Cosmetic Dentistry, Smile Makeovers, and Veneers. They are able to provide a One-Stop Service including dental implants, endodontic/root canal treatment, orthodontics (Inman and clear aligners) as well as hygienist services.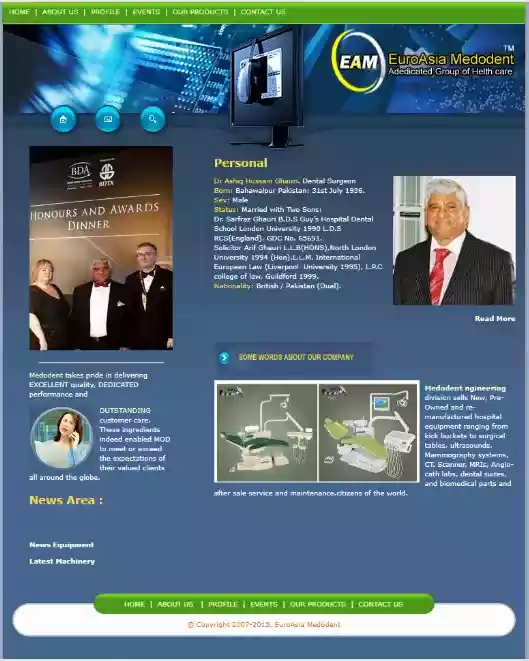 Euro Asia Med-O-Dent Ltd. is a global organisation of health care professionals and consultants who have individually and collectively over 60 years' worth of knowledge of planning, designing, equipping, operating and maintaining health care facilities from a single doctor's office. This ranges from multi-story, multi-disciplinary hospitals, surgical centres, diagnostic imaging centres, cancer treatment centres, dental centres and biomedical service and maintenance stations on a turnkey basis.
Feroze Ajmali Dawakhana has worked for 72 years manufacturing Unani drugs in a pure and precise format. The Feroze Ajmali Dawakhana has worked for 72 years in manufacturing herbal medicine in a pure and precise format.
The founder HAKIM ZIA-UD-DIN made and marketed the quality Unani products himself right from the start. Day by day Feroze Ajmali Dawakhana works hard to provide pharmacopoeia which is an official publication containing a list of herbal medicine with their effects and directions for their use as well as the compound herbal medicine which are practised in the clinic of Feroze Ajmali Dawakhana.

My Great Dentist staff offers a caring and passionate approach to their patients to give a full scope of moderate and expert dental services for patients to gain their beautiful smiles. A dedicated provider of treatment is provided using only safe, ethical and dental materials. They likewise offer a scope of corrective dental administrations, from tops and crowns to full denture fitting and fixtures.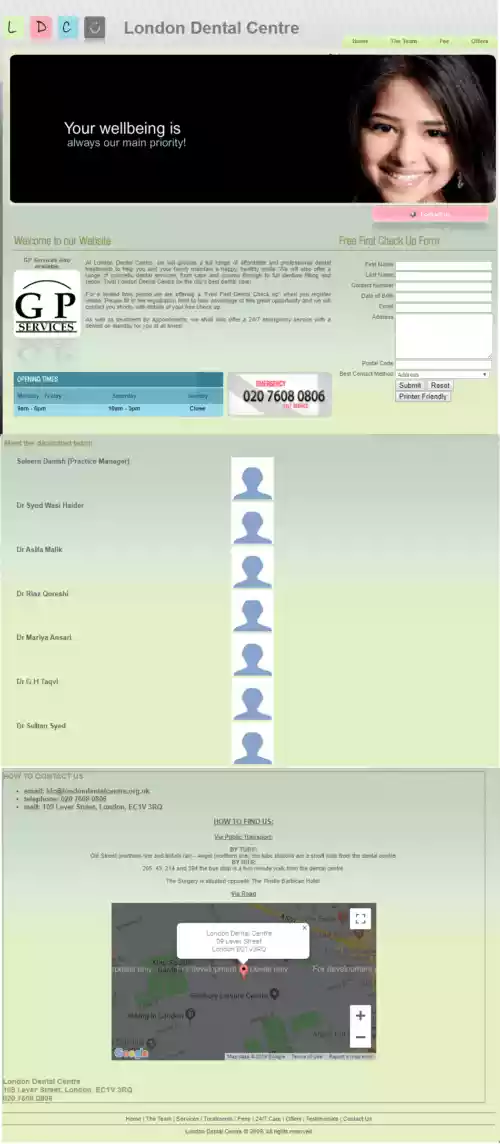 The Practice is based near Old Street in Islington, London, proudly supported by an experienced team of some of the best dentists in London! All their experience combined offers patients access to specialist dental care in a modern, state of the art treatment centre.
London Dental Centre provides a full range of affordable and professional dental treatments.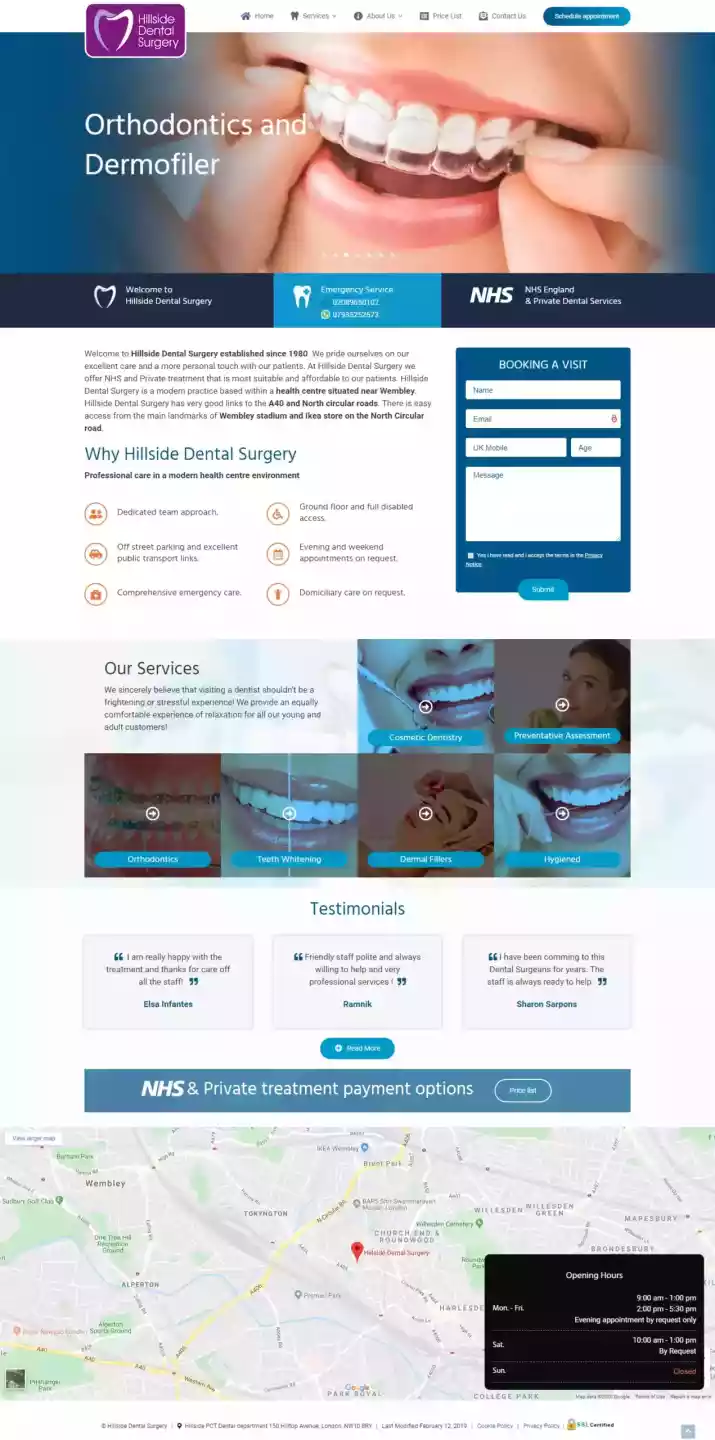 Hillside Dental Surgery was established in1980 and are a modern practice based in Wembley area. They offer both NHS and Private Treatments which is affordable to all UK patients. Treatments available include cosmetic dentistry, assessment for orthodontics, minor oral surgery including wisdom teeth extractions, root canal treatment and periodontal or gum treatment
Established in 2010, TSD Laboratory is a London based company which provides high-quality dental laboratory services to a nationwide customer base.  With an experienced and knowledgeable team of people who are available to serve our clients effectively, they offer expert technical support and advice on treatment planning, materials and techniques to dental practices.
Established over 45 years ago, Ghauri Dental Centre operates out of 3 London based sites where they dedicate themselves to provide high-quality NHS and Private dental care to the local community. All practices awarded BDA Good Practice by the British Dental Association. NHS England has commissioned them to carry out an extensive Out-Of-Hours Dental Emergency Service.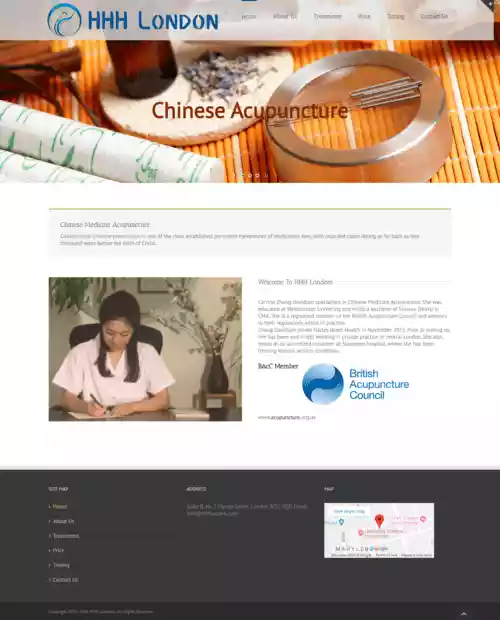 Harley Street Health (HHH) London offers a whole plethora of Chinese Medicine Acupuncture treatments which are carried out by Corrine Zhang Davidson. She was educated at Westminster University and holds a Bachelor of Science (Hons) in CMA. She is a registered member of the British Acupuncture Council and adheres to their regulations whilst in practice. She joined Harley Street Health in November 2015 and also works as an accredited volunteer at Stanmore hospital, where she has been treating various serious conditions.
Making Smiles Orthodontics
Making Smiles operates out of 4 locations conveniently situated in the heart of Buckinghamshire. They provide state-Making Smiles operates out of 4 locations conveniently situated in the heart of Buckinghamshire. They provide state-of-art treatment using the newest techniques and equipment in a modern and spacious environment and are dedicated to providing the highest possible standard of orthodontic care for both adults and children.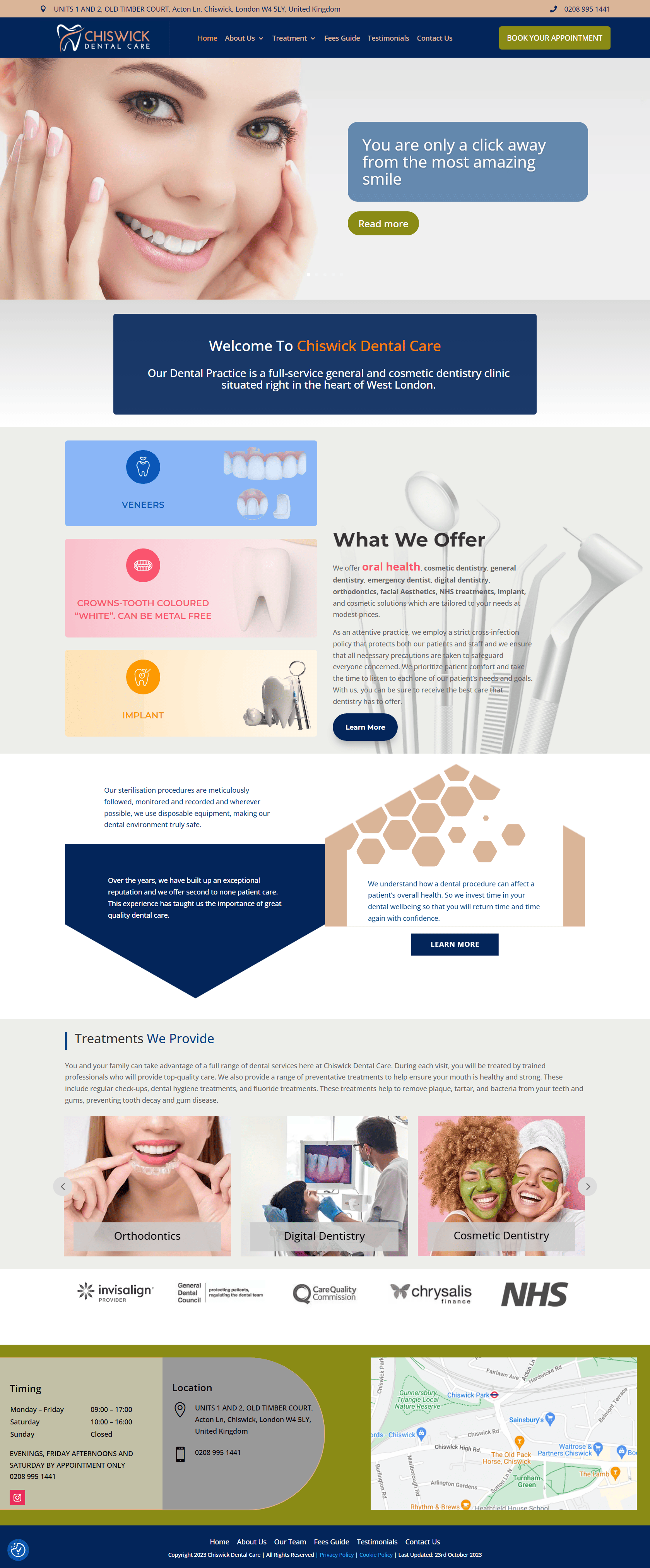 Chiswick Dental CChiswick Dental Care clinic is based right in the heart of West London. They offer a full serviced clinic for both general and cosmetic dentistry. They aim to provide their patients with outstanding care and endeavour to give their patients a firm commitment to dental wellbeing.
They have worked hard to create an atmosphere that offers a relaxing, comfortable and friendly environment that helps to promote exceptional oral health.