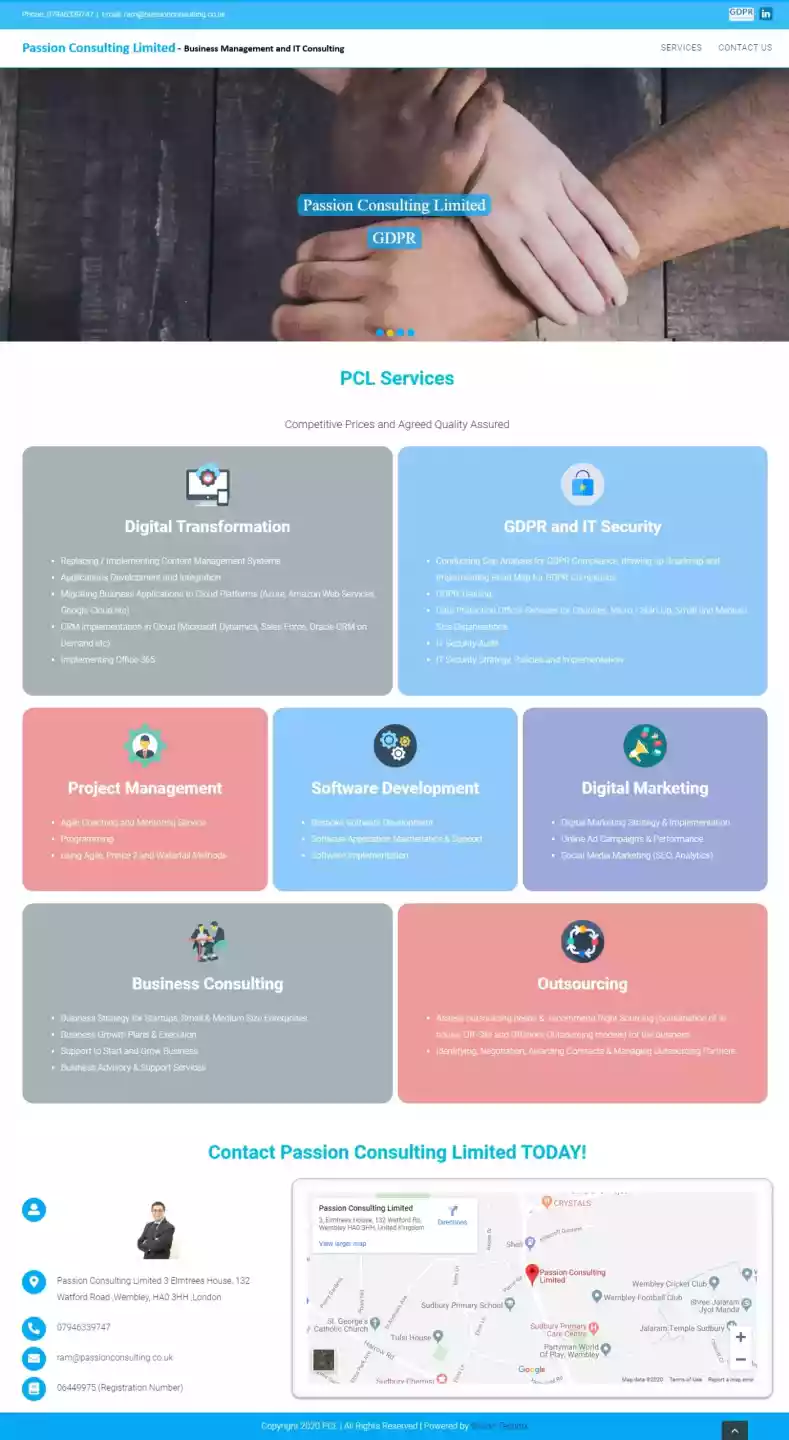 Passion Consulting Limited (PCL) is a Business Management and IT Consulting Service Company.
Their range of Services covers Business Consulting, Digital Transformation, GDPR and IT Security, Outsourcing, Software Development, Implementation and Maintenance, Programme / Project Management and Digital Marketing. They offer competitive prices and Quality Assured Agreement.
Passion Consulting Limited approached Silicon Technix as they were looking to have a simple website design that was mobile compatible and could be viewed on different mobile devices. They wanted their visitors to be able to find relevant content quickly and easily and also to be able to share their contact details on the website so a form was drawn up for their visitors to be able to leave their details. Their last request was for their website to be SEO compatible.