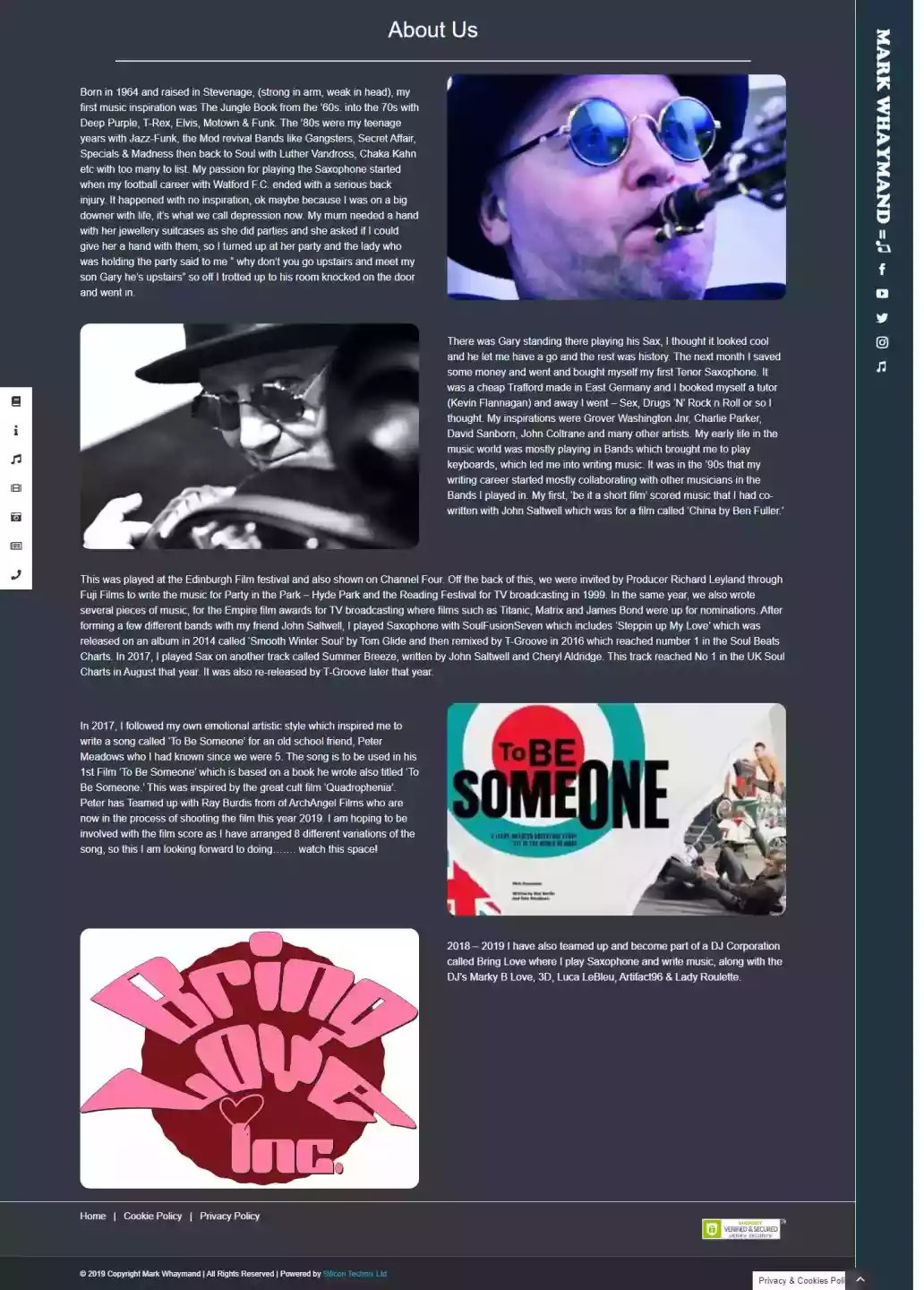 Mark Whaymand Club is a music website and the musician Mark Whaymand got to play in bands when he was younger and first got into playing on keyboards and then the saxophone. The later musical instrument is what Mark is most passionate about playing on. In later years he got to write his own music and now his song 'To Be Someone' will be featured in the film of the same name in Spring 2020.
Mark Whaymand Club approached Silicon Technix looking to have a very simple but colourful website designed which would be GDPR compliant. Our client wanted the website to be mobile compatible so it could be viewed on different mobile devices.

We were asked to create a YouTube Channel as our client wanted to be able to upload his videos onto the channel. We were then asked to embed the videos on Mark Whaymand's website from his YouTube channel. Finally, we were asked to create a fancy looking Picture Gallery which Mark would be able to upload future pictures too.
Once the project was finished, we make sure that the website was visually engaging and told the story of Mark's passion for his music using simple content writing. The overall visitor's experience is engaging with an easy-to-use menu navigation toolbar system.