Absolute Business Mindset
ABM Group Services consists of the Absolute Business Mindset podcast, ABM Coaching Services, and ABM Podcast Course. Mark Hayward, is the creator and host of a podcast called Absolute Business Mindset.
He has a podcast agency where he help entrepreneurs, business owners, authors, and industry leaders to be a guest on many podcasts suited to your area of expertise, knowledge, and brand. With his help, you can be a thought leader and grow your brand by using podcasting as a marketing tool.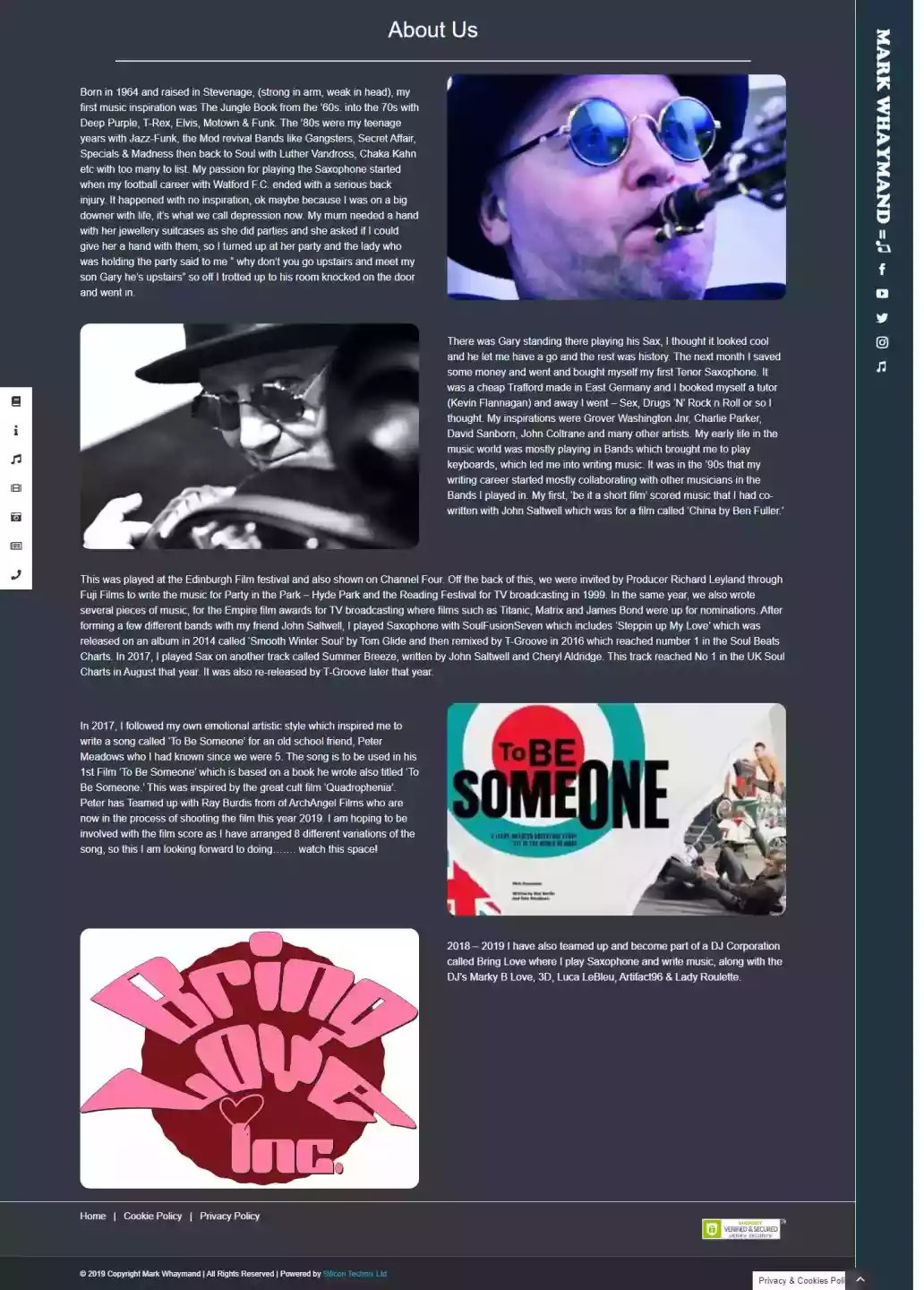 Mark Whaymand Club is a music website and the musician Mark Whaymand got to play in bands when he was younger and first got into playing on keyboards and then the saxophone. The later musical instrument is what Mark is most passionate about playing on. In later years he got to write his own music and now his song 'To Be Someone' will be featured in the film of the same name in Spring 2020.