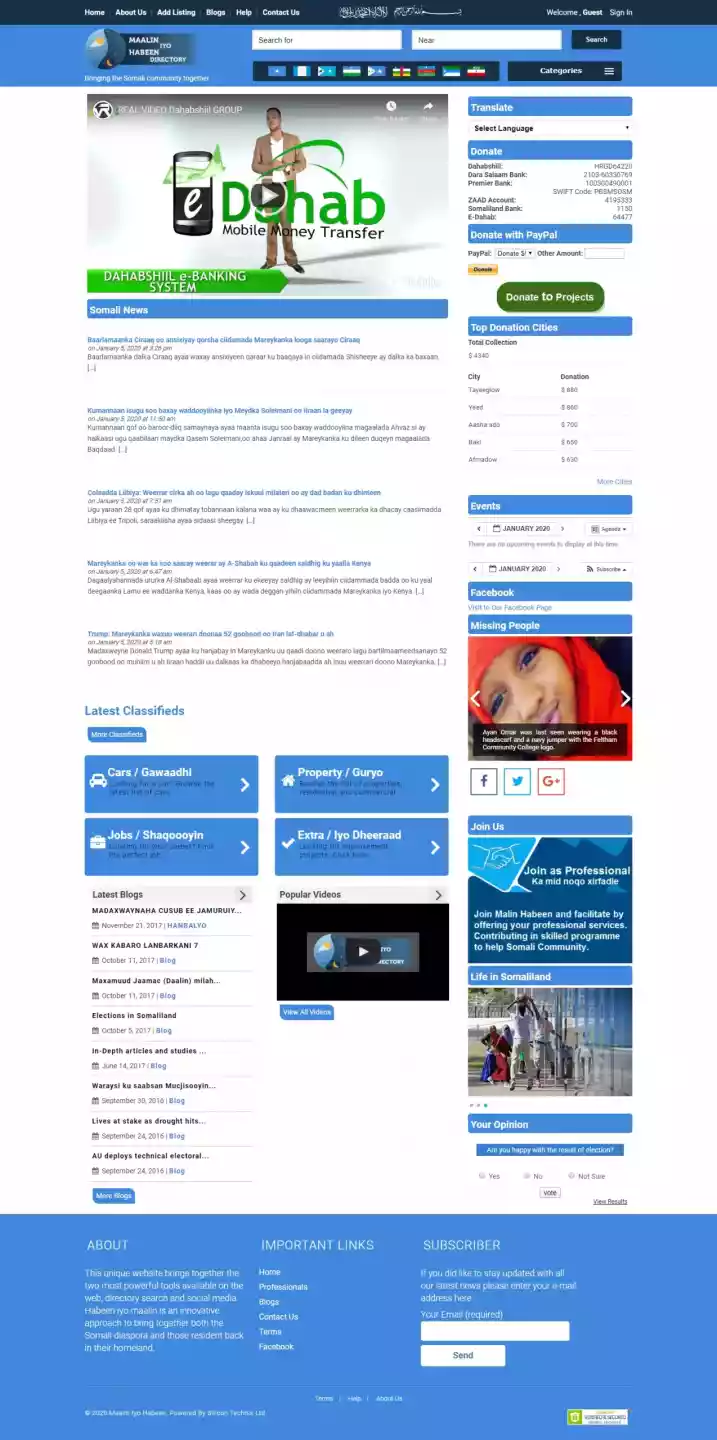 Maalin Iyo Habeen is a unique social platform that offers a myriad of business products including social media for the benefit of the global Somali population and their supporters. Maalin Iyo Habeen promotes the development of all Somali people's socio-economic, technological, human and environmental well-being for the benefit of all for now and the future.
Maalin Iyo Habeen approached us as they were looking for a website to be maintained and add new features which were going to be very complex with lots of requirements. It needed to be GDPR compliant which could display add and edit advertisements. Our client was looking for us to assist them with Live Streaming for both YouTube and Facebook.
To do this, we created a YouTube Channel for Live Streaming and this was integrated on the website to view the live lectures. We also helped them to create a Facebook page which again was able to do live streaming integration using a central live streaming system. In addition to these points our client requested the following additional items:
• PayPal payment method set up for donations and sales collection.
• Created event Calendar for different forthcoming events occur.
• Created a portion where the missing people are existing so that one can be helped to find their loved ones.
• The live Somali news feed from BBC has been integrated for live updates.
• The blog page was created to discuss the concepts, issues and opinions.
• The website is mobile compatible and can be viewed on different mobile devices.
With the finished project, we ensured that visitors would be given a great user experience with clear concise content and being able to use an easy-to-use navigation on each page. The Live Streaming was also a great success too and many visitors are engaging with this on a weekly basis now.