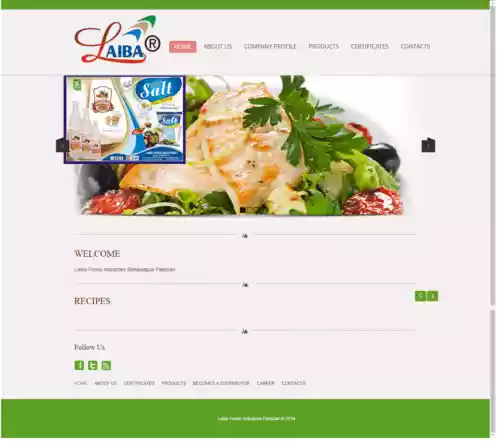 Laiba Foods is a food manufacturing company which imports & exports raw materials, offers bulk purchasing and product facilitation. Their company has been promoting its products like Salt, Vinegar and Tomato Ketchup for many years.
Laiba Foods approached Silicon Technix as they were looking at having a website designed that would attract Wholesalers and Distributors to, in order to build their food business and promote its products on-line with items such as Salt, Vinegar and Tomato Ketchup.
They wanted it to be user-friendly with easy navigation and browsing. They wanted to ensure that it was had a fully responsive solution. Finally, the client wanted to add food recipes to engage with the audience. Once the project had finished, the client was extremely happy with its cosmetic look, enhanced user experience and simple to use navigation.