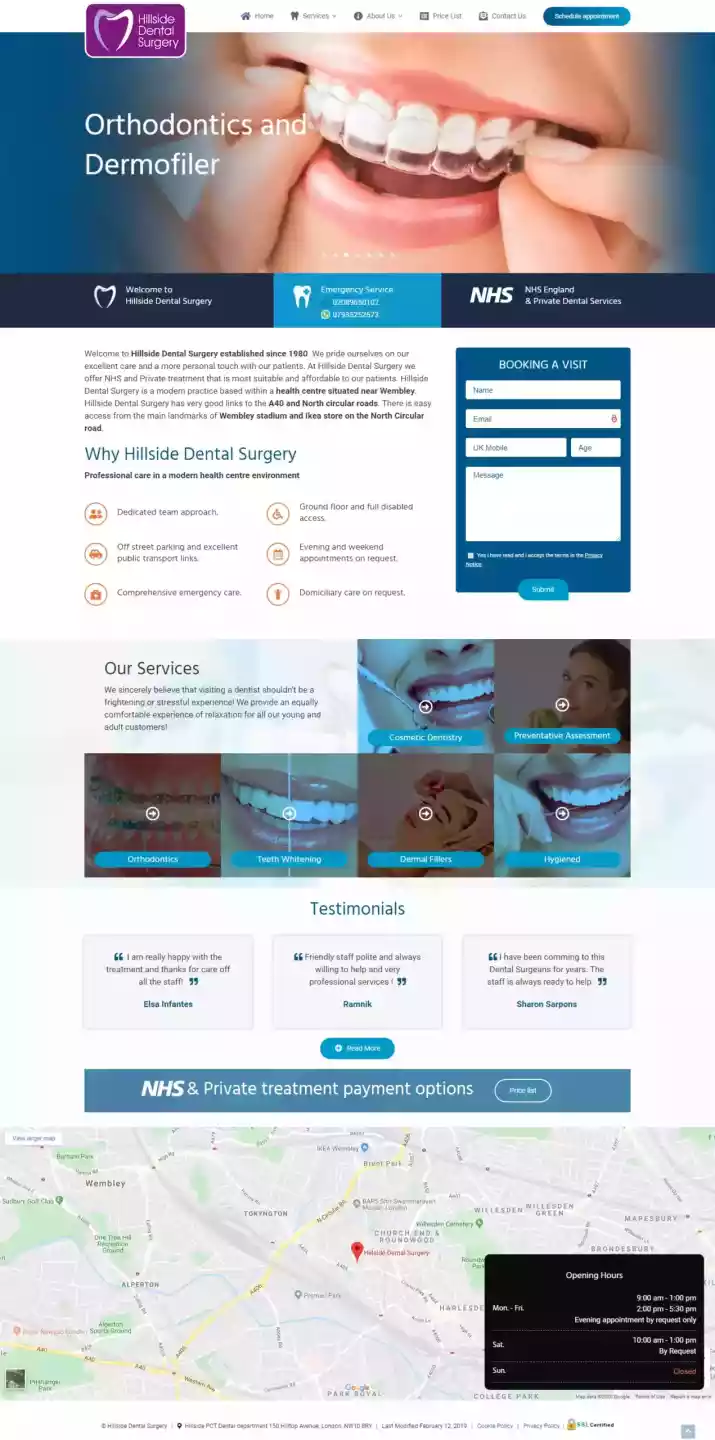 Hillside Dental Surgery was established in1980 and are a modern practice based in Wembley area. They offer both NHS and Private Treatments which is affordable to all UK patients. Treatments available include cosmetic dentistry, assessment for orthodontics, minor oral surgery including wisdom teeth extractions, root canal treatment and periodontal or gum treatment
To view the website Click Here
Hillside Dental Surgery needed help creating a full of content website to attract more patients in Wembley, London and surrounding areas. This also needed to include an updated NHS and Private patient list for every dental treatment that they offered. As part of the site build, they requested it to be designed as an (SEO) friendly website so they get SEO service from us later on in order to boost the amount of traffic they had coming to their website.
We also needed to ensure that the website was compliant according to GDC, BDA, CQC and GDPR guidelines and that it was mobile compatible and could be viewed on different devices.
Finally, a website design contact form was built into the site so that patients could contact the surgery.
We follow the guidelines and Standards set by GDC, CQC, BDA, NHS, and ICO, ensuring your practice operates professionally and in full compliance with all regulations.