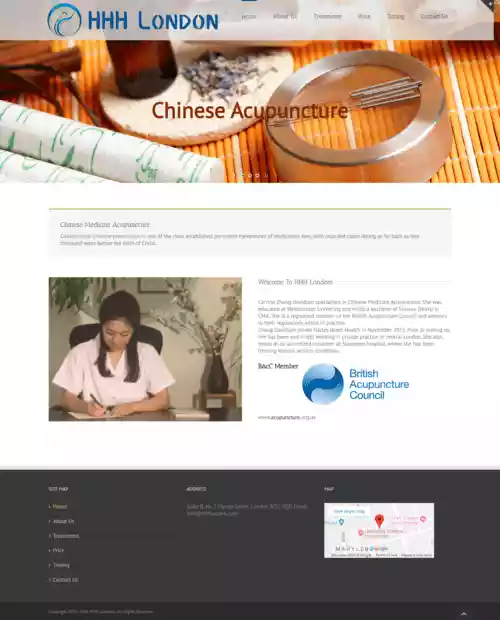 Harley Street Health (HHH) London offers a whole plethora of Chinese Medicine Acupuncture treatments which are carried out by Corrine Zhang Davidson. She was educated at Westminster University and holds a Bachelor of Science (Hons) in CMA. She is a registered member of the British Acupuncture Council and adheres to their regulations whilst in practice. She joined Harley Street Health in November 2015 and also works as an accredited volunteer at Stanmore hospital, where she has been treating various serious conditions.
The primary objective for Zhang Davidson HHH's website was to drive traffic and footfall to her centre where her potential customers could read about her range of services provided and to enable them to book online from there too.
Our client's brief was for a very simple but elegant site to be developed which was mobile compatible and could be viewed on different mobile devices. It also needed to be responsive to all devices. Finally, she wanted her site to be SEO friendly so that she could carry out her own basic SEO at a later stage because she was interested to do more Social Media Marketing.