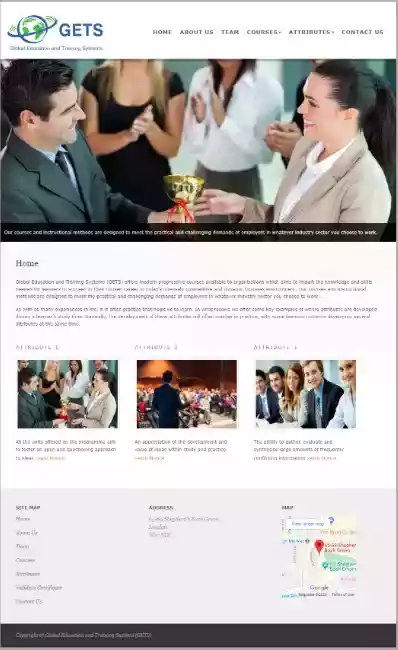 Global Education and Training Systems (GETS) offers modern dynamic courses, inculcating knowledge and skills in its students needed for their thriving and progressing careers in the modern world. Their courses and instructional methods are designed to meet the practical and challenging demands of today's world. GETS methods of assessment are done via a combination of exams and assignments.
GETS provides a valuable service to their clients but their old online presence didn't match the professionalism and high-quality work that they provide.
They approached us for a revamp with refreshed user content and to enhance the user's experience and so it would be developed in HTML and display the services.
The project required us to provide them with a facility to share all courses and attributes on their website. GETS also required a certification validation system in place. Another featured they required was to have it built as an SEO friendly website as they planned to do SEO later. It also needed to be responsive when viewed on all devices.
Finally, they asked for a contact form to be added so that clients to contact their help department. With an overall much improved aesthetic and user experience, the finished project has meant that visually it offers a more engaging visitor experience for their clients.