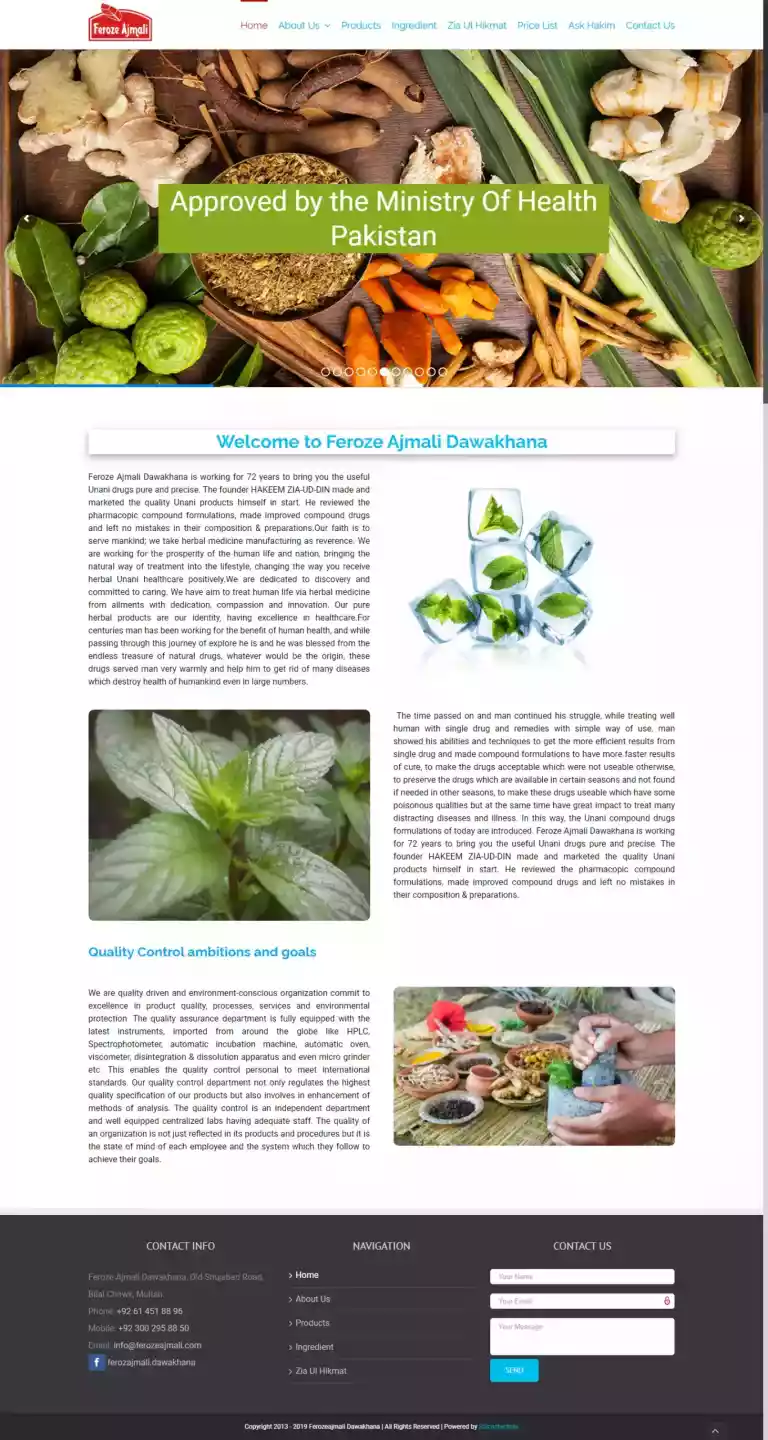 Feroze Ajmali Dawakhana has worked for 72 years manufacturing Unani drugs in a pure and precise format. The Feroze Ajmali Dawakhana has worked for 72 years in manufacturing herbal medicine in a pure and precise format.
The founder HAKIM ZIA-UD-DIN made and marketed the quality Unani products himself right from the start. Day by day Feroze Ajmali Dawakhana works hard to provide pharmacopoeia which is an official publication containing a list of herbal medicine with their effects and directions for their use as well as the compound herbal medicine which are practised in the clinic of Feroze Ajmali Dawakhana.
Feroze Ajmali was looking for an expert web designing and developing company that could create a modern and professional website for their services and products. With their new style of website, the client wanted to be able to explain every product that they sold. Along with this, they needed an updated price list which potential customers could download which listed their full range of herbal products. Furthermore, they wanted to publish their monthly publication Zia Ul Hikmat on the website too for their customers to read.
Secondary requirements included having a fully responsive website that was mobile compatible and could be viewed on different mobile devices. This website is designed as an SEO friendly site. The client requested having a consultation form created so patients could contact Hakim directly through a detailed form. There is a contact us form created which would enable dealers and distributers general queries.