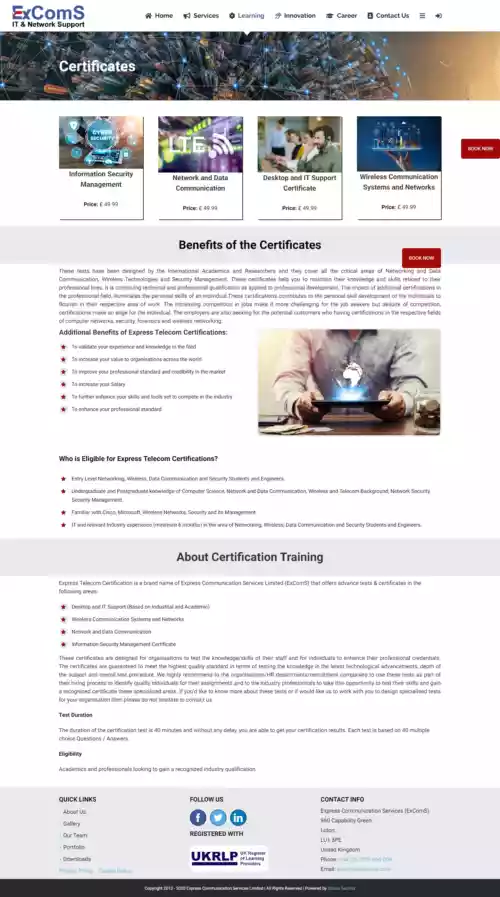 With over 10 years of experience in IT Support, they are one of the key resource providers to the IT industry globally. They provide Level I, II & III Desktop Support Engineers to the IT industry and currently managing clients in UK/ EU/ South East Asia/ Middle East/ Australia.
Express Communication Services approached us to maintain a website that was compliant according to GDPR guidelines and would be able to showcase their range of products and services. They wanted to ensure that the browsing navigation was designed so that visitors could view their site quickly and easily giving them a more positive experience. The client also needed their site to be mobile compatible which could be viewed on different mobile devices.
The project required us to implement lots of different pages and functionalities as listed below:
Online login portal, Online test, having a facility to add and edit lessons, Tests can be added through the admin side, Different test categories can also be added from the admin side, The payments report can be seen in the admin panel, the result of certification is emailed after appearing in the test whether it is pass or fail and One can have tutorials for learning purposes.