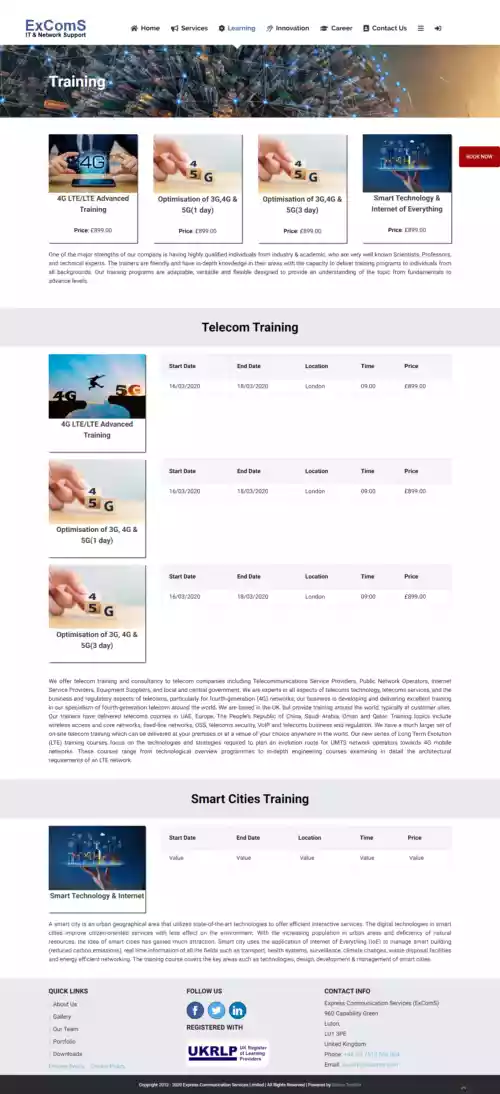 EXCOMS TRAINING is a platform that provides telecom trainings and consultancy to telecom companies including Telecommunications Service Providers, Public Network Operators, Internet Service Providers, Equipment Suppliers, and local and central government.
As a web development company, our team at Silicon Technix was proud to be involved in the design and development of this project.
Our team worked closely with the client to understand their requirements and objectives for the project. Our main focus was to develop a platform that was user-friendly, informative, and engaging. The website had to be easy to navigate, with clear and concise information
To achieve these goals, we used modern web development technologies We also utilized responsive web design techniques to ensure that the website was optimized for viewing on all devices, including desktops, laptops, tablets, and smartphones.
Overall, our team at Silicon Technix was proud to deliver a high-quality web development project for EXCOMS TRAINING. The platform was successfully launched and has received positive feedback from users. We look forward to continuing our work with the client and supporting their ongoing web development needs.