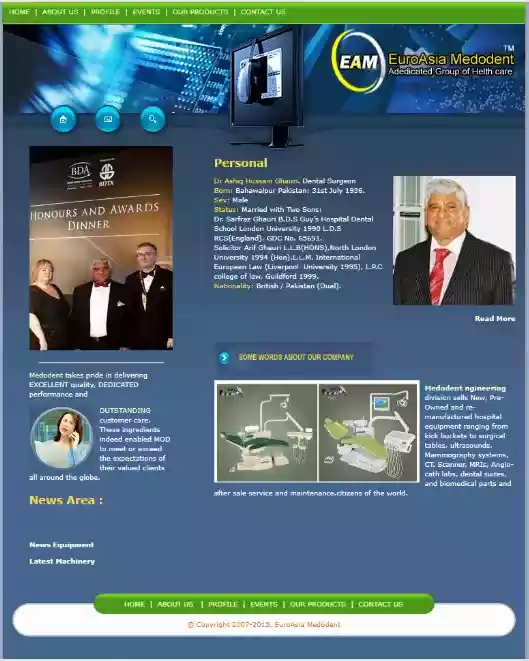 Euro Asia Med-O-Dent Ltd. is a global organisation of health care professionals and consultants who have individually and collectively over 60 years' worth of knowledge of planning, designing, equipping, operating and maintaining health care facilities from a single doctor's office. This ranges from multi-story, multi-disciplinary hospitals, surgical centres, diagnostic imaging centres, cancer treatment centres, dental centres and biomedical service and maintenance stations on a turnkey basis.
Euro Asia Med-O-Dent approached us as they were looking for a talented team of web designers and developers who could produce a modern and new style of website which was fully responsive and that would be compliant according to ICO guidelines.
Our team helped them with their requirements which also included updating every event that they offered and updating all of their products and services. They were also after an SEO friendly website as they planned to do some SEO later on. Euro Asia Med-O-Dent were very happy with the end result and found that it helped to attract new enquiries.
We follow the guidelines and Standards set by GDC, CQC, BDA, NHS, and ICO, ensuring your practice operates professionally and in full compliance with all regulations.