Soomaal Investment is an investment platform dedicated to fostering the growth and success of Somali start-up companies, regardless of their location. Their primary focus is on supporting start-ups in Somaliland and Somalia, with the ultimate goal of contributing to the development of these countries' economies.
Soomaal Investment's mission is to support the development of the Somalian business ecosystem and drive economic growth in the region. By providing essential resources and support to promising start-ups, the platform is playing a critical role in helping to build a brighter future for Somalia and its people.
Alzajil Store is a UK based company that offers a digital online store to sell their products like tea, tea accessories, cargo packing material plus lots of other items. Our client hired us as they needed a website to match their other Alzajil brands, but also wanted to give their consumers something unique to view compared to what other similar companies were selling. In addition to what was required, the client requested to have an online storefront E-commerce website where they could sell all their tea and other items to ultimately increase their sales.
ALZAJIL Cargo provides a complete freight and forwarding service for importers and exporters operating within the United Kingdom. They specialise in a seamless process between the UK and customers in the Middle East, offering multi-lingual support in the fluid arena of customs, freight and warehousing.
They provide the most extensive and professional forwarding services to its customers and agents and use streamlined processes to ensure competitive pricing and a super-fast turnaround time.  Alzajil Cargo's mission is to accomplish absolute perfection and make full use of all developmental innovations in the cargo industry.
UET United Hands, is a UK registered non-profit organization dedicated to improving the education system for underprivileged students. Their mission is to provide support to schools by renovating their buildings, purchasing new furniture, books, and clothing for students in need, and facilitating access to clean water.
UET United Hands also offers financial assistance to families who are unable to afford school fees for their children due to their financial circumstances. This enables children from low-income households to have access to quality education and achieve their full potential.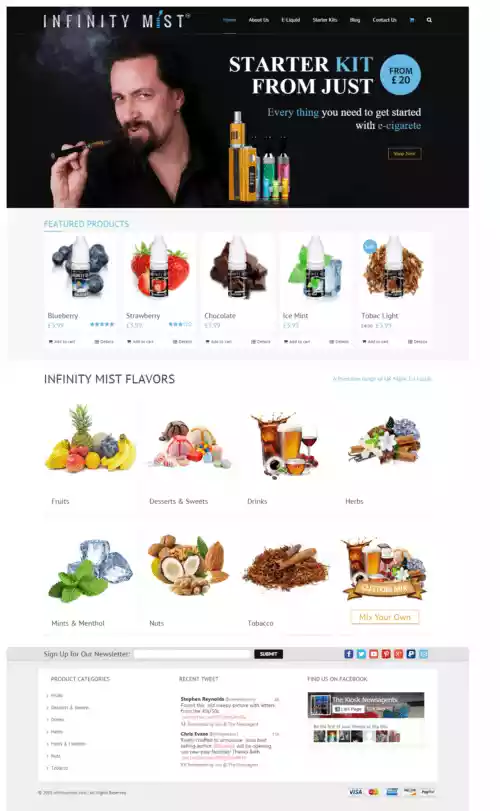 Infinity Mist approached Silicon Technix as they were looking for an experienced web designer to produce an E-commerce solution website for their E-cigarette business. The client sold different kits of E-cigarettes using different packages. The client also wanted to sell mixed flavours for two or three items to create a new flavour.
Express Communication Services Limited (ExComS) provides end-to-end solutions and IT support in IT training, Technical Consultancy and IT Certification. They have a highly experienced team of Level I, Level II and Level III Technical Support Engineers, Consultants, Project Managers and Project Coordinators ready to support anyone needs.