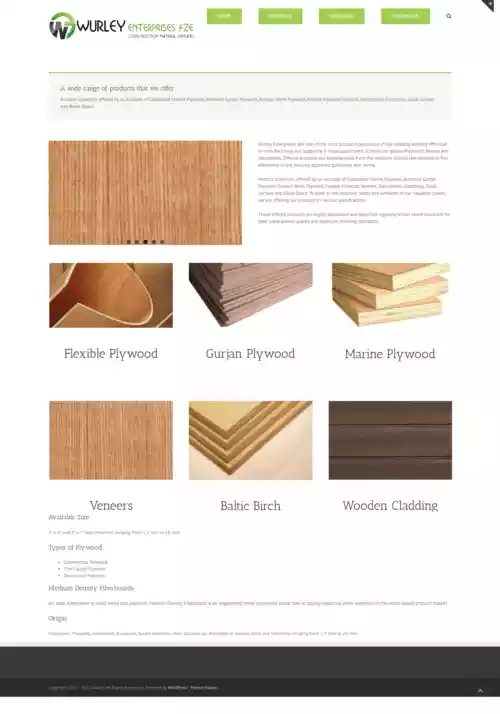 Wurley Enterprises, a trusted organisation in the industry manufacture and supply a broad assortment of optimum quality Plywood's, Boards and decorates. Product collection offered by them includes Calibrated Marine Plywood, Burmese Gurjan Plywood, Russian Birch Plywood, Flexible Plywood, Veneers, Decorates, Claddings, Solid Surface and Block Board.
To cater to the assorted needs and demands of their valuable clients, they offer their products in various specifications. These offered products are highly demanded and are exported regularly across seven countries for their unparalleled quality and optimum finishing standards.
Wurley Enterprise commissioned Silicon Technix to develop a new website that would present all of their services on the site under the menu bar. They also requested having a product gallery built in so that potential clients could look at the range of products they supplied. By showcasing these products, it was envisaged that more visitors would request information that would help better conversion rates.
The website needed to be mobile compatible which could be viewed on different mobile devices. The last part of the project was to complete a full On-page SEO. In doing so we were able to help optimise individual web pages in order to rank higher and earn more relevant traffic in search engines.