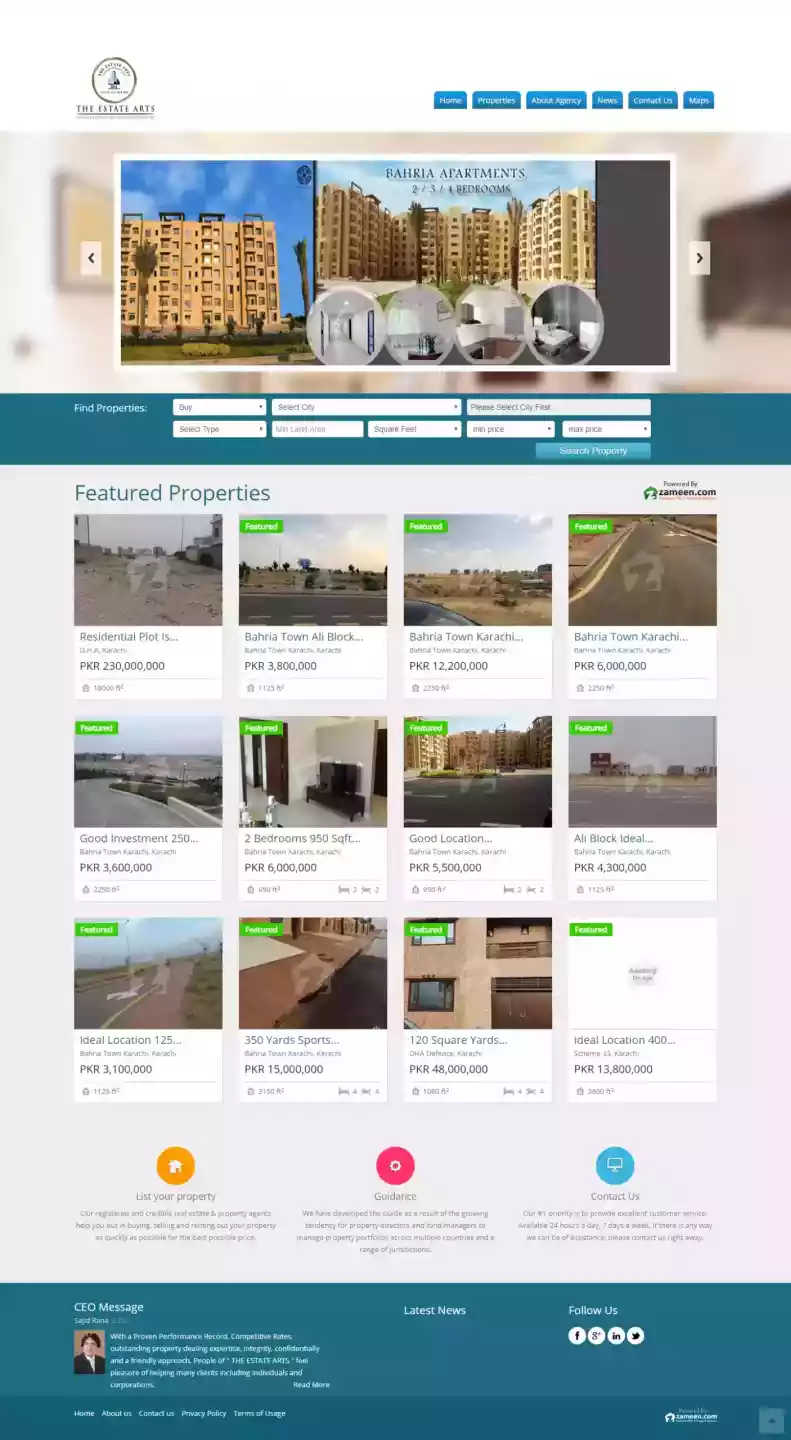 The Estate Arts have been working in the Real Estate Business for over 20 where they have been providing professional services to valued clients. With a team of highly-skilled, motivated & experienced staff, they run the business as a Trading House of Real Estate as well as Investment Consultants too. By virtue of their activities as Defence real estate traders, they have established great credibility with the owners of defence properties and investors throughout Pakistan.
The Estate Arts realised that having a website in place would provide them with a very powerful marketing tool. As their main job is to market properties to sell to their vendors, then it was important to give the sellers the confidence that they can achieve that goal.
Since a website plays a key part in this, not only do they have to market themselves but also to market properties to potential buyers too. Our client approached us to build a market-leading website in its design. In addition to being mobile compatible which could be viewed on different mobile devices, their criteria were to include the following items:
• Property Listing for Rent
• Property Listing for Sell
• Property Listing for Buy
• Featured Property and Plots are listed
• Add maps
• Property Search Mechanism
• One can register and list his property for rent or sale
Our client was extremely pleased with the end product and we made it quick and easy for visitors to find exactly what they needed. Now they are using another partner platform but still have hosting and domain services with us.