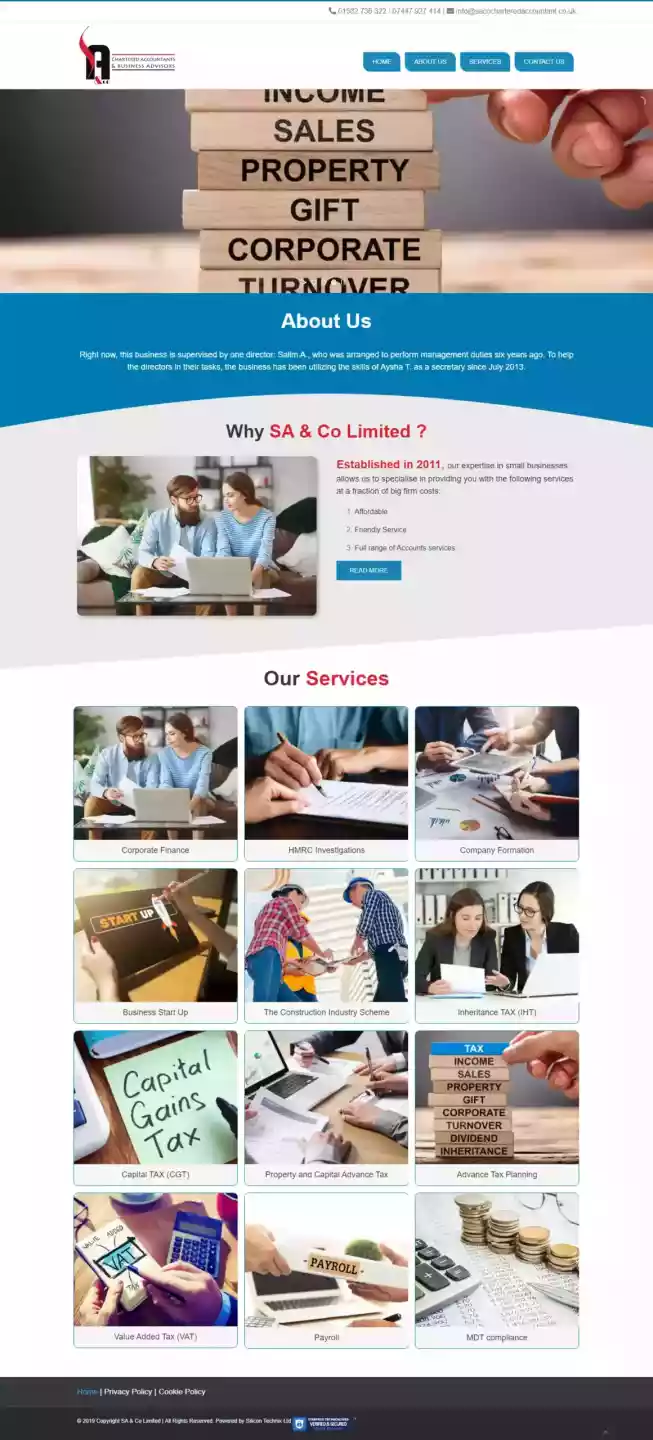 Established in 2012, SA & Co services offers a whole range of accounting services which includes: personal and corporate tax planning, NIC, VAT, and tax investigations. They are professionally regulated by the Institute of Chartered Accountants in England and Wales and they have full professional indemnity insurance for their client's peace of mind. With their experienced qualified Chartered Accountants who have a particular emphasis on commercial advice, they have the expertise, experience, and resources to provide your outstanding guidance and assistance.
The objective of this project was to produce a website for SA & Co services that communicated clearly to their potential clients how their pro-active approach can help their client's businesses grow. Our client wanted us to produce a modern, colourful responsive website that would feature a full-screen navigation menu.
It also needed to be compliant according to GDPR guidelines.
The project was developed for introducing accountancy services for individuals and businesses.
We were also tasked to carry out professional content writing and On-Page SEO. This was necessary to check to see if our client's website complied with all of the On-Page SEO elements. After doing this, we checked all of the configurations that had been made in the code for indexing the website in Google Search. As a result of this, our client's website is gaining a lot more leads and customers.