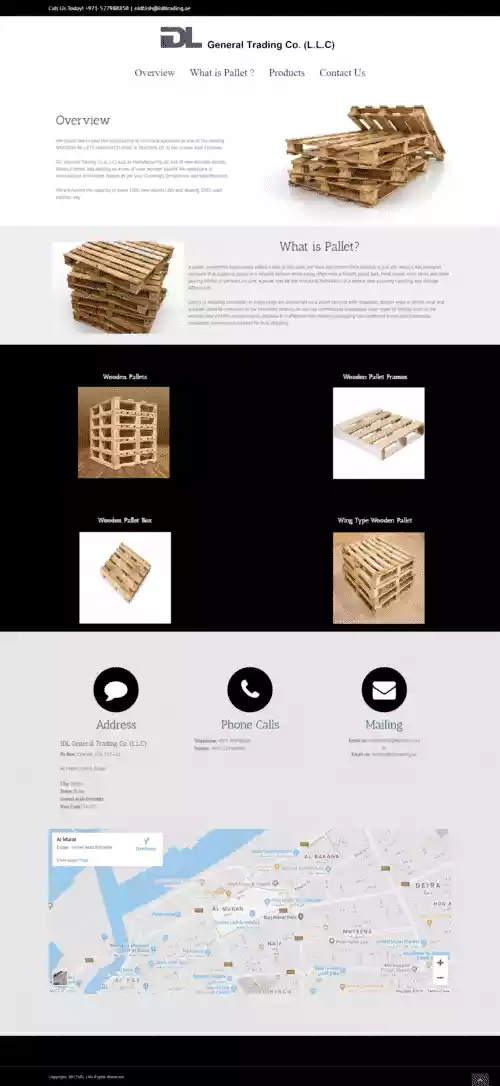 IDL General Trading Co. (L.L.C) is a company based in Dubai that sells all sizes of new wooden pallets, Boxes, Frames and supplies all kinds of used wooden pallets. They sell Wooden Pallets as per client's Drawings, Dimensions and Specifications and have the capacity to make 700 new pallets/day and deal with 1300 used pallets/day.
IDL General Trading approached us about having a website built as their old website needed a complete refresh and a platform update. They also found that their current online presence was limited so was after attracting a wider audience. So, we completed an On-Page SEO review for them.
We also ensured that their website was designed so that it became mobile compatible which could be viewed on different mobile devices. The client also wanted to show their products on a website as well as adding in a product gallery section. The solution we built for our client gave them a much-improved system which helped them to attract a much wider audience.