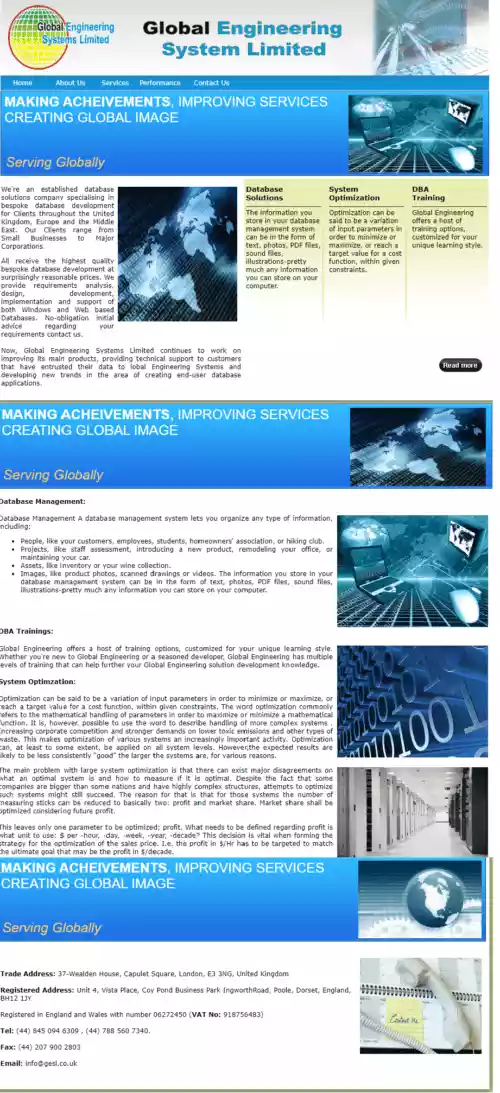 Global Engineering System is an established database solutions company specialising in bespoke database development for clients throughout the United Kingdom, Europe and the Middle East. Their clients range from Small Businesses to Major Corporations all of which receive the highest quality bespoke database development at competitive prices.
Global Engineering System was looking for a website company that could help them to promote their professional services on a website. They engaged with us and initially required assistance with a logo design for their website as well as helping them to set up hosting and a domain account for them.
We approached this project with a strong focus on content strategy so that they could promote the following services on their website: Database Solutions, System Optimization and DBA Training. Our ultimate aim was to produce an aesthetically pleasing designed website with a positive user experience to ensure that the site was engaging to its visitors and had easy browsing for an efficient experience.