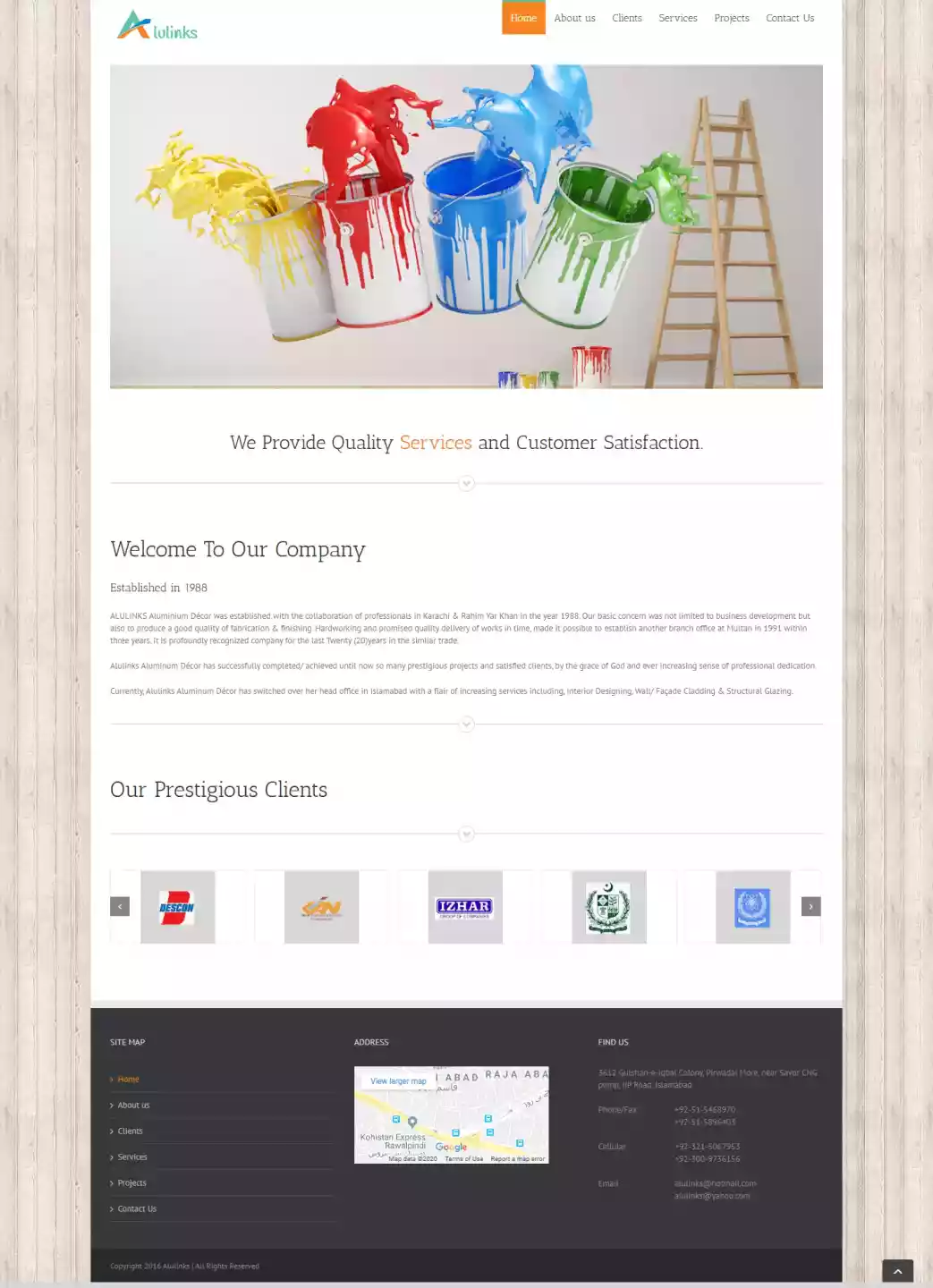 ALULINKS Aluminium Décor was established in 1988 with the collaboration of professionals in Karachi, Islamabad, Multan and Rahim Yar Khan. They specialise in producing and selling a good quality fabrication & finishing. Alulinks has successfully completed/achieved now many prestigious projects and have lots of satisfied clients due to their hard work and dedication.
Alulinks approached us to build a new website so that they could improve the overall aesthetic and user experience compared to their previous website in order to make their site more engaging. We worked closely with Alulinks as they were looking at showcasing all of their interior decoration services on a new website. Part of this project was to design an image gallery that would display all of their completed projects which could be presented to their visitors for inspiration.
Other objectives of the website project entailed showing their client list as well as showcasing their prestigious partners on the landing page. This was to inform potential customers who they have worked within the past. This website was designed to be mobile compatible would be available to view on different mobile devices.
As a result of our efforts, the client's website is much more professional and provides visitors with a more enhanced and visually engaging experience. With the use of the client's photography and customised design, the content is easy to read and their website looks very modern and the browsing experience is much better.