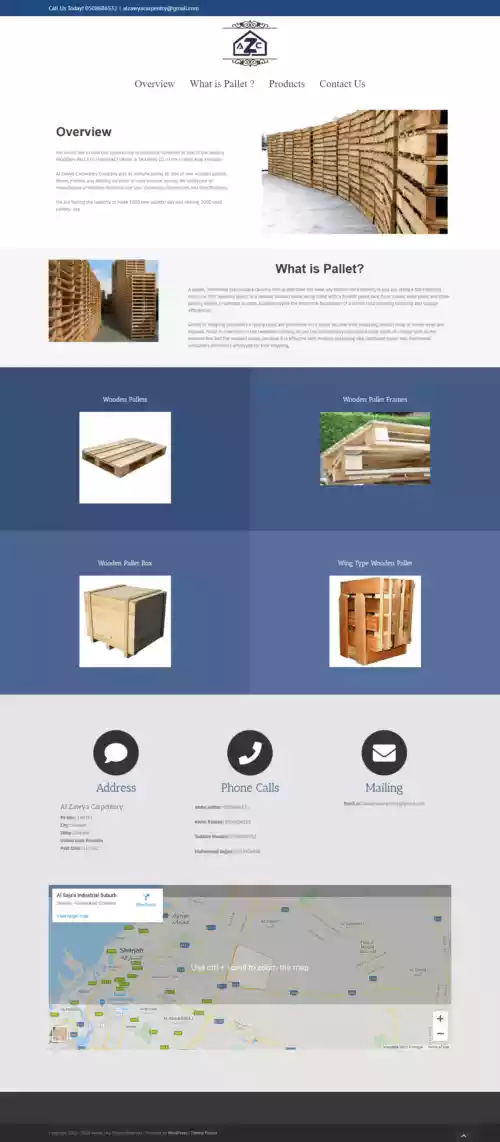 Al Zawaya Carpentry Company is one of the leading resellers of wooden pallets in the United Arab Emirates. They resell all sizes of new wooden pallets, boxes, frames, and deals with all kinds of used wooden pallets. They undertake the resell of Wooden Pallets according to your Drawings, Dimensions and Specifications. They have the capacity to make 1000 new pallets/day and deal with 2000 used pallets/day.
Al Zawaya Carpentry approached us to create a very simple and brief website. The client requested that flooring constructions details would be included and that a 'contact us 'section was incorporated as part of the functionality of the website so that users could contact their help department.
They also needed the website to be built as an SEO friendly website as they planned to do SEO later on and would need to be mobile compatible, which could be viewed on different mobile devices. The client's new website is now visually engaging and the browsing functionality is very easy to use for their visitors to use.