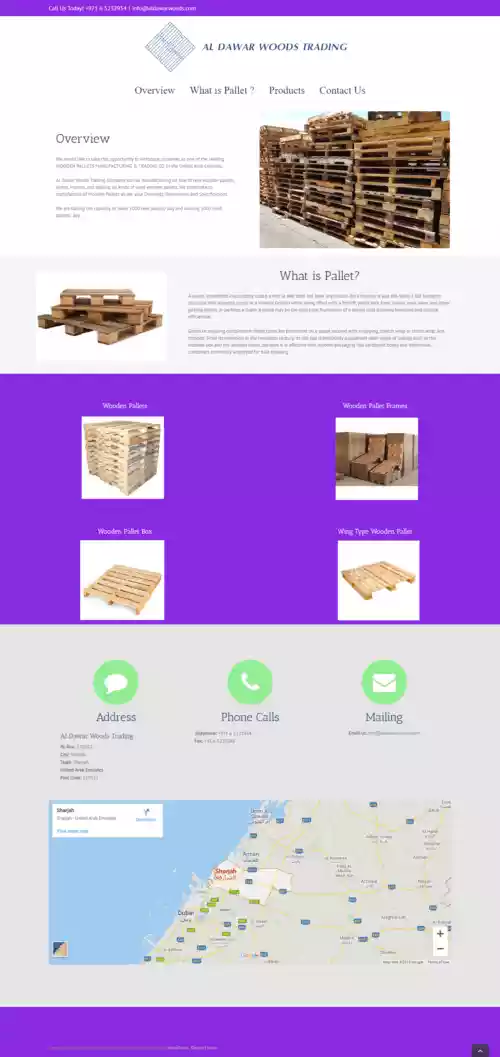 Al Dawar Woods Trading Company is one of the leading manufacturers in the United Arab Emirates. They manufacturer all sizes of new wooden pallets, Boxes, Frames, and deal with all kinds of used wooden pallets. They are able to manufacture Wooden Pallets according to your Drawings, Dimensions and Specifications and have the capacity to make 800 new pallets/ day and deal with 1700 used pallets/day.
Al Dawar Woods Trading Company approached us and was looking at creating a new but simple website that would enable them to generate more leads through the website and help grow the business as a whole. They stipulated as part of the design that their products were to be shown in the Product Gallery section.
This new website needed to be mobile compatible and could be viewed on different mobile devices. Finally, to help the client bring in new customers, we completed On-Page SEO for them. With our finished project, the client has now been able to increase both their order values and the quality of leads have also increased too.