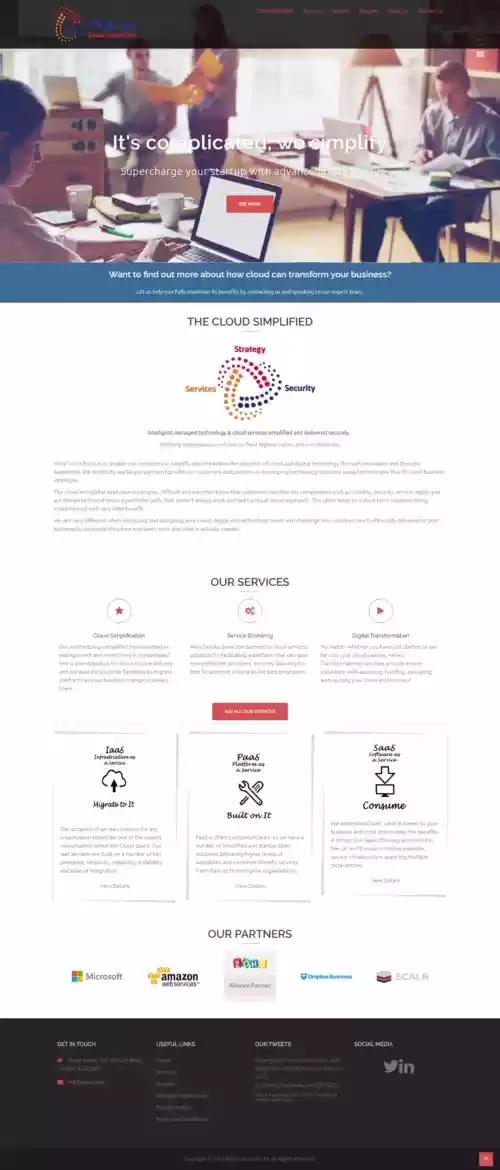 Aiiria is a UK based Cloud consultancy and Service Provider. Their core focus is to enable their customers to simplify and streamline the adoption of cloud and digital technology through innovation and thought-leadership. They do this by working in partnership with their customers and partners in developing technology solutions using technologies that fit client business strategies.
Aiiria was requiring a website that was a much more user-friendly and customised website that would showcase their main products to promote IAAS, PAAS and SAAS as well as offering an online support facility that generated a ticket. Aiiria approached us to assist them with these requirements. They also needed the website to have on-page SEO completed, be responsive for all devices and it needed to be mobile compatible and could be viewed on different mobile devices.
We engaged with our client to fulfil these requirements and in doing so created a more user-friendly website with improved navigation. This, in turn, helped to improve user encounters by making easier browsing and therefore generating a faster experience.