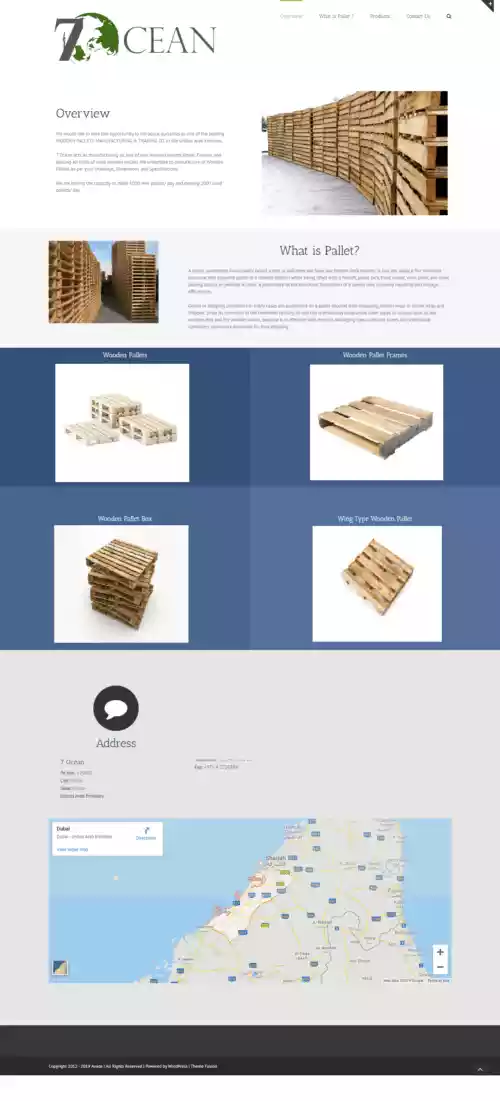 7 Ocean General Trading is one of the growing resellers of wooden pallets in the UAE. They resell a range of sizes of new wooden pallets, frames, and deals with all kinds of used wooden products. They undertake the resell of Wooden products according to your Drawings, Dimensions and Specifications.
7 Ocean contacted Silicon Technix and asked us to create a very simple and easy to use the website for their auto part reselling business.
As well as the client requesting us to build the website for mobile compatibility and viewed on different mobile devices, we were also asked to have On-Page SEO completed. This is the practice of optimising individual web pages in order to rank higher and earn more relevant traffic in search engines. The finished website has provided the business with an easy-to-use browser so that their clients will have a positive experience whilst browsing their website.